1. Beyond Business: The Art of Corporate Gifting
There's a unique allure in the world of corporate gifts. From fostering stronger relationships to carving a niche in the clients' minds, corporate gifts serve as an effective tool in your arsenal. Furthermore, a well-chosen corporate gift can express a range of sentiments – from gratitude to recognition, and even an invitation for potential collaborations.
Therefore, when you present your clients with Berryccino's chocolate-dipped strawberries, you're taking corporate gifting to unprecedented heights. This edible gift brings together the perfect blend of luxury and taste. Moreover, each bite offers a taste of success that leaves your clients feeling valued and leaves a lasting impression.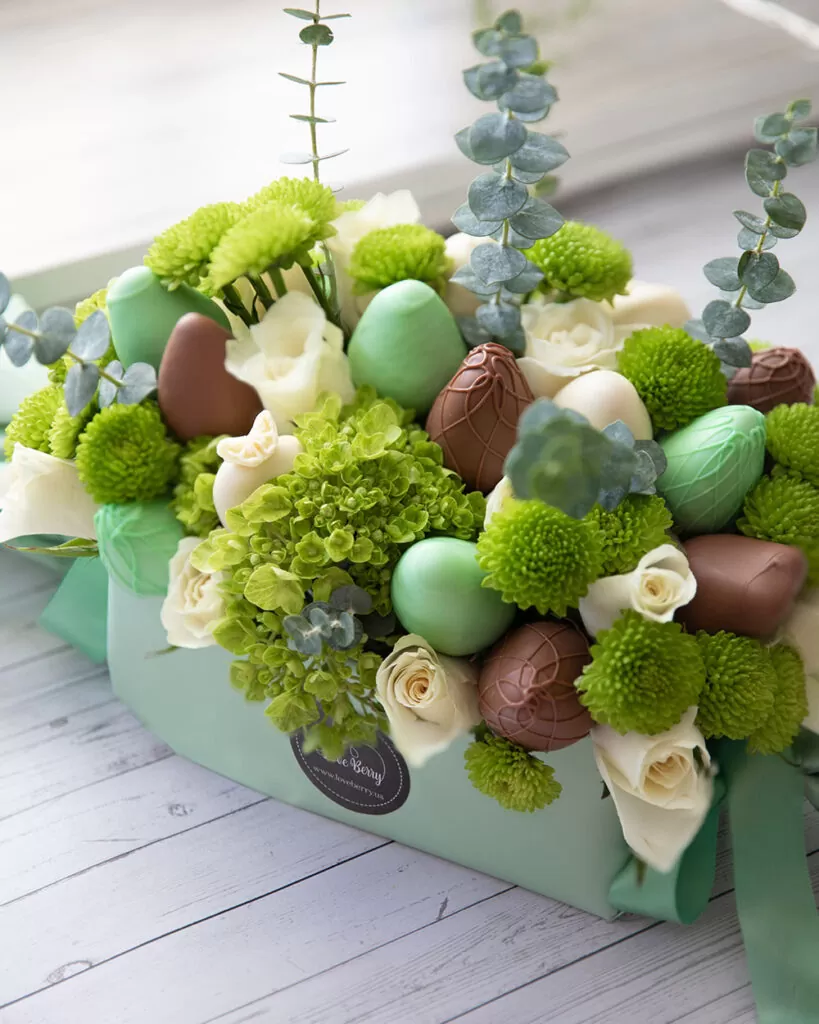 2. The Sweet Surprise: Why Chocolate Dipped Strawberries Make a Perfect Corporate Gift
In the grand scheme of corporate gifts, chocolate-dipped strawberries emerge as a delightful surprise. Instead of predictable choices, these berries promise a gastronomic experience that pairs the freshness of strawberries with the richness of quality chocolate.
Furthermore, these strawberries, meticulously hand-dipped by the skilled artisans at Berryccino, mirror your company's dedication to quality and good taste. Essentially, the act of giving such a gift is a silent yet potent affirmation of how much you cherish the relationship with your clients.
3. Relishing the Berryccino Experience: A Blend of Sophistication and Quality
So why should you opt for Berryccino's chocolate-dipped strawberries? The answer lies in their commitment to quality. Every single strawberry is carefully hand-picked and dipped in gourmet chocolate, resulting in a visually stunning edible masterpiece that tastes as good as it looks.
By choosing Berryccino, you're delivering more than just a gift. Essentially, you're sending an experience that mirrors the high standards and values of your business. Consequently, this token of appreciation surpasses conventional corporate gifting, providing a delightful surprise that will linger in your clients' memories.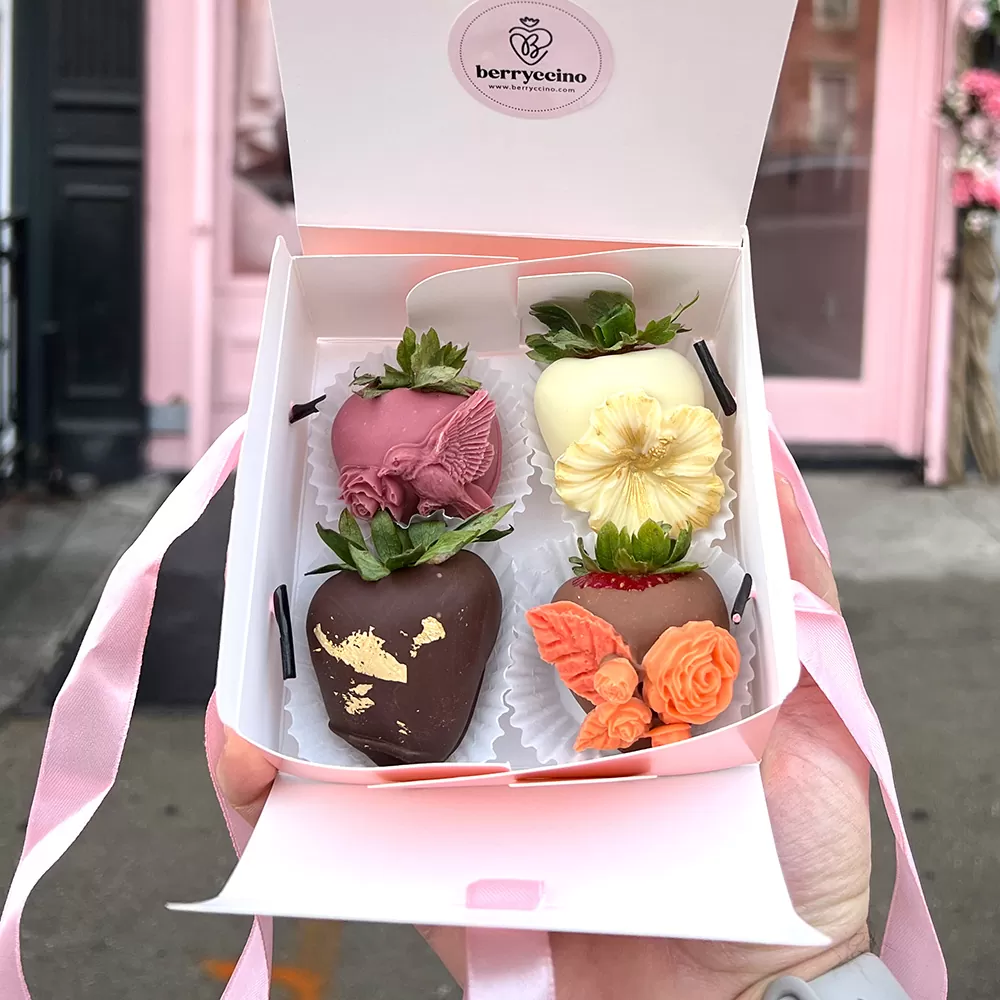 4. Cultivating Future Business Relationships: One Gift at a Time
Choosing a gift for your business clients goes beyond just expressing gratitude; it's about nurturing a rapport and setting the tone for future collaborations. In essence, an exquisite gift like Berryccino's chocolate-dipped strawberries subtly communicates that you're invested in building and enhancing the business relationship.
Additionally, each time your clients indulge in these delightful strawberries, they'll recall your brand, embedding your company's memory in their minds in a uniquely delicious manner.
5. Making Gifting Simple: The Berryccino Way
Lastly, Berryccino simplifies the gifting process for you. Whether it's a large corporate event or a personal token of appreciation for a client, you can easily place orders online. The process is smooth, and the delivery is always on time.
From meticulous packaging to prompt delivery, every detail is handled with the same level of care that your clients associate with your company. With Berryccino, every day is an opportunity to offer your clients a taste of success. Visit Berryccino to place your order for these gourmet chocolate-dipped strawberries today.
---