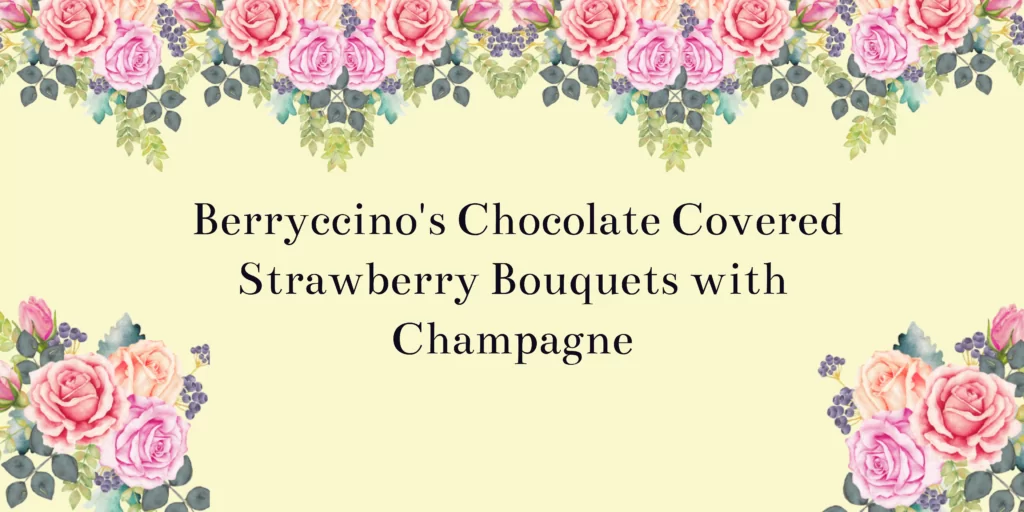 When you think of luxury, few pairings come to mind as readily as champagne and chocolate-covered strawberries. This iconic duo has long been associated with celebration and indulgence, and it's a gifting choice that never fails to impress. Berryccino, an expert in crafting exquisite chocolate-dipped strawberry arrangements, offers a unique spin on this classic pairing with its stunning Blooming Venice Red and Pink & Gold Chocolate Strawberry Rose Bouquets. When combined with the right champagne, these luxurious bouquets offer an unparalleled tasting experience that's perfect for any special occasion.
The Perfect Pairing: Champagne and Chocolate Covered Strawberries
The marriage of champagne and chocolate covered strawberries is a timeless match. The effervescence and crisp acidity of champagne beautifully offset the sweetness and creaminess of the chocolate, while the fruity tang of ripe strawberries adds a complex layer of flavor. The key to perfecting this pairing lies in choosing the right champagne. For Berryccino's bouquets, we recommend a classic: Moët & Chandon.
Blooming Venice Red Bouquet and Moët & Chandon Champagne
Berryccino's Blooming Venice Red bouquet is a stunning arrangement of chocolate-dipped strawberries, meticulously crafted to resemble a bouquet of blooming red roses. The luscious strawberries, enrobed in a velvety layer of rich chocolate, offer a mouthwatering blend of sweet, tart, and creamy flavors.
Pairing this stunning chocolate strawberry bouquet with champagne creates a gastronomic symphony. The bright acidity and subtle fruitiness of alcohol cut through the richness of the chocolate, enhancing the sweetness of the strawberries and creating a harmonious balance of flavors. Moët & Chandon's vibrant, luxurious taste profile makes it an ideal accompaniment to this decadent bouquet.
Pink & Gold Chocolate Strawberry Rose Bouquets and Rosé Impérial Champagne
Berryccino's Pink & Gold Chocolate Strawberry Rose Bouquet is a true work of art. This bouquet features ripe strawberries covered in a delicate pink chocolate, dusted with edible gold. The result is a visually stunning and equally delicious masterpiece that's perfect for celebrating life's special moments.
For this bouquet, we recommend pairing it with Moët & Chandon Rosé Impérial. This rosé champagne, known for its radiant aroma and seductive palate, mirrors the elegance of the flower bouquet. The lively fruitiness of the chocolate strawberry bouquet highlights the fresh strawberry flavor, while the subtle sweetness matches the pink chocolate's creamy decadence. The result is a sensational tasting experience that's sure to impress.
A Toast to Unforgettable Moments
Berryccino's chocolate covered strawberry with champagne pairing is more than just a luxurious treat – it's a celebration of life's special moments. Whether it's a birthday, anniversary, or a simple 'thank you,' these stunning bouquets, paired with the perfect bottle of Moët & Chandon, make every occasion unforgettable.
To stay updated with our latest creations and pairing suggestions, follow us on our social media platforms. We're on Instagram, Facebook. Join our community and be the first to know about our new bouquets and exclusive offers.
Whether you're celebrating a milestone or simply indulging in life's little luxuries, Berryccino's chocolate covered strawberry bouquets and champagne pairing is a tasting experience you won't want to miss. Cheers to making every moment a little more special with Berryccino.